Henco Solutions Disinfectant - Activated Water or ECA Water (HOCI)
Activated Water, also known as ECA water, is the world's most effective liquid disinfectant.
Activated Water is made of water, salt and electricity.
Activated Water is environmentally friendly and harmless to humans and animals.
General usage:
Activated Water can be used everywhere, including disinfection of drinking water, as a hand disinfectant, on all animals, fish, for the treatment of wounds and inflammation, for all areas of animal husbandry, for
sipping systems and cooling towers (removes biofilm), swimming pools, for the removal of bad odors, general cleaning and much more.
Activated Water is safe to use and can be stored in regular bottles and other similar conditioning. It should not be exposed to direct sunlight.
Should you come to drink some accidentally, the outcome would be harmless.
Degraded Activated Water contains no toxic residues.
EU approval:
Activated Water is approved by the Food Authority under J.nr. 2018-29-7105-00529
Activated Water is approved by the EU and is listed on ECHA's Biocidal List, Article 95 with approvals in PT1 - PT2
Usage in Belgium:
Activated Water is registered in Belgium by VMP for disinfecting hand and all hard surfaces under nbr BE-REG-00802
Wash hands as usual. Spray Activated Water on the hands, let dry
After applying Bright Water on surfaces, always after treat the surface with Surface. clean from BioOrg.
Available in 1L, 1L with sprayhead, 5L and 600L
Contact us
e-mail: [email protected]
telefoon: +32 475 42 97 10
or ask a quote in: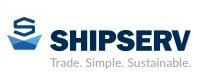 0
stars based on
0
reviews