PERMANON
What is Permanon? 
Permanon is a leading-edge High-tech development in terms of surface-protection and cleaning on the basis of pure monomeric silicium. Silicium, with the abbreviation SI14 in the periods system, is a natural product and is, after H2O, the most frequently occurring element on earth.
Silicium is found in sand, glass as well as in the human body. Even in the medical field, silicium in used in the research and development of new medicines. Permanon products with silicium do not undergo any chemical reaction with the material to be coated.Through a complex procedure, it was managed to create a static attractive force on all materials, without damaging the materials. Conventional waxes or silicone-oil combinations become unnecessary.
Permanon products are available in trading units of 500ml, 1 litre, and 2 litre bottles and 5, 10, 20, 220, 1000 litres canisters.
The product Supershine is a surface-protection with a higher shine effect. In the animation shown below, you see the "protection" with silicium.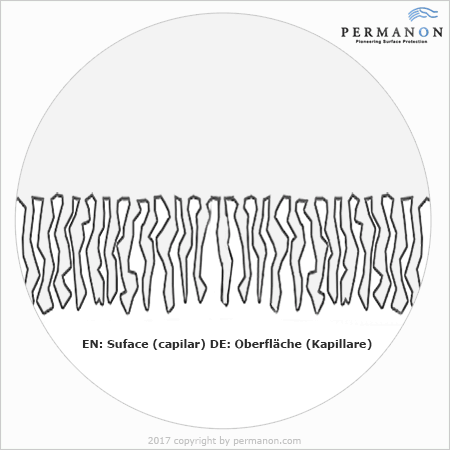 The smooth surface is, under microscopic enlargement, a landscape out of mountains and seas, that fill itself with dirt and dust particles and/or water in the capillaries. Without surface-protection it is quite hard to clean these micro-layers; for this, usually caustic cleaners are required. With the use of Permanon-products you can act non-polluting, efficiently and simply, for Permanon-products with silicium do not undergo any chemical connection with the material to be coated on. A value conserving care guarantees you an optimum solution.
Summary of the natural protection characteristics of silicium:
- Temperature Resistant from -40ºC to + 300ºC
- Resistant against ultra violet (UV) light exposure- Resistant against    
  acids/alkaline of pH 1-10
- and much more.
Impact on the environment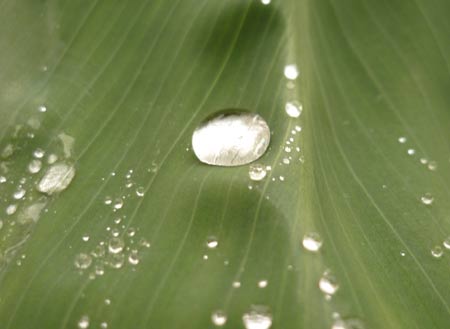 Highly effective surface cleaning and active protection of the environment need no longer contradict each other. Permanon offers you innovative products for you and your customers. They clean and seal all surfaces effectively while protecting nature at the same time.
Our products are based on monomer silicon (Si14) which is one of the elements found most frequently on the earth. Through nanoparticular bonding to the treated interior and exterior surfaces a very resistant and extremely thin sealing is created that is sustainably dirt-repellent. Organic material is removed during the cleaning process, so our products serve to maintain the value of wellness facilities & pools, vehicles, boats and yachts, airplanes, various sports equipment and many more surfaces. The life of objects and products is increased noticeably.
It is very important to us to clean and maintain your objects sustainably. But the protection of the environment and nature plays an important part for Permanon as well. The natural raw material Si14 in its basal form is 100% biologically degradable. It does not produce any residue that is detrimental to the environment.
Perfect protection for surfaces and for our environment
Chemical-free antifouling, for example, means that we don't need chemical biocides or similar additives to remove algae on vessel or aircraft surfaces when we apply a coating of nanoparticles. This protects our fresh and salt water reservoirs because they are not endangered in unnecessary ways. All Permanon surface protection products meet the requirements of the German Detergents and Cleaning Products Act – WRMG. Besides they meet all requirements far beyond statutory regulations. 
Contact us 
email: [email protected]
telephone: +32 475 42 97 10
or ask a quote in: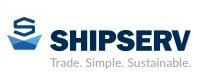 click the logo