Star*Clean Metal Polish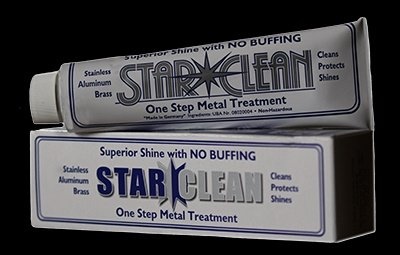 Use on all metals: Stainless steel, copper, brass, aluminium, chrome, gold, silver (not silver plated). Also very effective on enamel, ceramics and fiberglass.
Use STAR✰CLEAN in your home, car boat and RV. Treat stainless steel kitchen surfaces, chrome wheels an boat railings in a fraction of the time you used to spend.
Easy, quick and long lasting. STAR✰CLEAN is a non-acidic metal treatment that is kind to the skin.
Usage:
Apply STAR✰CLEAN with a wet sponge. Wash the item and then dry it with a rag. Done!
Ingredients (EG 648/2004): <5% non-ionic surfactants, 15-30% aliphatic hydrocarbons, 5-15% soap
Non-Abrasive, Non-Hazardous, Non-Toxic
Contact us 
email: [email protected]
telephone: +32 475 42 97 10
or ask a quote in: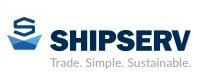 click the logo