Henco 9090 Disinfectant Activated Water/ Hypochlorous acid HOCL
Registered in Belgium for hand and surfaces disinfection under nbr BE-REG-00802
Approved in Denmark
What is Hypochlorous Acid? 

Hypochlorous acid (HOCl) has a high antimicrobial activity produced by electrolysis of water and salt.  Properly produced, hypochlorous acid sanitizer is just as effective at sanitizing/disinfecting as other readily available products with much higher concentrations of toxic chemicals. 
It kills a wide variety of bacteria, fungus and viruses including Listeria monocytogenes, Escherichia coli and Salmonella enterica – it's effective against the SARS-CoV-2 virus that is causing the COVID-19 pandemic.
Is Hypochlorous Acid Safe? 

Despite its effectiveness against pathogens, hypochlorous acid does not cause adverse effects on humans in a wide range of toxicity panels. In fact, HOCl actually exists inside the human body – it's produced by white blood cells specifically to kill invasive organisms and to fight infections.  It is completely non-toxic and is not irritating to eyes or skin.  In the last 20 years, hypochlorous acid solutions have been used as wound-cleansing agents. 
Activated Water, also called ECA water, is the world's most effective liquid disinfectant.
Activated Water is made of water, salt and electricity.
Activated Water is environmentally friendly and harmless to humans and animals.
Usage:
Activated Water is generally used everywhere, including disinfection of drinking water, as a hand disinfectant, on all animals, fish, for the treatment of wounds and inflammation, for all areas of animal husbandry, for sipping systems and cooling towers (removes biofilm), swimming pools, for the removal of bad odors, general cleaning and much more.
Activated Water is safe to use and can be stored in regular bottles and other similar conditioning. It should not be exposed to direct sunlight.
Degraded Activated Water contains no toxic residues.
EU approval:
Activated Water is approved by the Food Authority under J.nr. 2018-29-7105-00529
Activated Water is approved by the EU and is listed on ECHA's Biocidal List, Article 95 with approvals in PT1 - PT2 
Approval in Belgium for use as hand and surface disinfectant.
How to apply:
Used as hand disinfectant (PT1) and as Surface disinfectant (PT2) with sprayer. Recommended sprayer: Graco Sanispray HP 20 Cordless.
Wash hands as usual. Spray Bright Water on the hands, let dry
After applying Activated Water on surfaces, always after treat the surface with Surface. clean from BioOrg.
Available in:
HENCO 9090/750: 12 x 750ml with trigger
HENCO 9090/1: 12 x 1L with trigger
HENCO 9090/1/0: 12 x 1L
HENCO 9090/5 : 5L Drum
HENCO 9090/600: 600L in IBC*
*deposit for IBC
Contact us 
email:[email protected]
telephone: +32 475 42 97 10
or ask a quote in: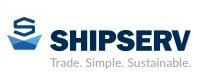 click the logo
Beheer uw account
Log in op je bestaande account of maak een nieuw account aan.
VMP Vessel Maintenance Products
DR. ROBERT CLARASTRAAT 11
2070 ZWIJNDRECHT
Belgium View on Google Maps
BE0830396016