COVID-19

The purifying power of the BioOrg ecosystem
Niel, March 29th, 2020

Dear customer, relation and interested reader,

Personal hygiene and extreme care for your immediate environment is an absolute must in these days.
Now even more than ever: for your own safety and that of everyone!

That is why BioOrg calls on the purifying power of nature to tackle all visible and invisible pollution in all
corners and sides.

BioOrg creates a bacterial ecosystem on surfaces by spraying (for a local effect) or atomizing (for a space effect) billions of good bacteria.

The Bacillus species that are part of the BioOrg ecosystem ensure that all surfaces on which they are
sprayed:
- retain less dust and dirt particles due to a drying effect

- be freed from fats, proteins and other organic fractions
- contain much less allergens, particulate matter and solvents

This means that any environment where the BioOrg ecosystem is activated will experience a very
favorable, better and healthier indoor air quality.
If you have any further questions, do not hesitate to contact us

Best Regards


DR. IR. FILIP WILLOCX MANAGING PARTNER
Waterfront Science Park, Galileilaan 18, B2845 Niel T +32 (0) 344 407 90 | M + 32 (0) 494 524 825 www.bioorg.eu/ Facebook |Youtube




Coronavirus SARS-CoV-2 and the BioOrg ecosystem: do's and don'ts


After the recent spread of the Coronavirus (SARS-CoV-2) that causes the coronavirus disease COVID-19 in Europe, we get a lot of questions about what the effect of the BioOrg ecosystem is on the virus and what happens to the BioOrg ecosystem in case of the use of biocides.

The BioOrg ecosystem does not protect people from the transmission of viruses through the hands, coughing or sneezing of infected people.
Human-to-human transmissions have been described with incubation times between 2 and 10 days, facilitating spreading through droplets, contaminated hands or surfaces (WHO.int).

Please follow the guidelines of local and international health authorities and organizations:
*Wash your hands regularly and thoroughly for 40 to 60 seconds ,
*Cover your mouth and nose when coughing and sneezing ,
*Avoid contact with people with symptoms of respiratory disease (eg, coughing and sneezing).

For Belgium, you can consult the following website: https://www.info-coronavirus.be/nl/

The BioOrg ecosystem ensures maximum hygienic surfaces.
Viruses are known to "survive" in wet conditions such as biofilms. Recent studies showed that the
persistence of coronaviruses on hard surfaces such as metal, glass or plastic at room temperature can
range from 3 hours to 9 days. (Kampf et al. Journal of Hospital Infection 104 (2020): 246-251) .

Selected for their purification performance, our Bacillus strains are aerobic spore-forming bacteria that do not form a classic biofilm and thus create dry conditions on surfaces. In addition, the selected Bacillus strains produce biosurfactants: lipoproteins such as surfactin, fengycin and iturine, with a known purifying action of organic fraction and contamination .

Please consult the following scientific publications:
https://www.ncbi.nlm.nih.gov/pubmed/9324997
https://link.springer.com/article/10.1007/s10989-006-9041-4
https://journals.plos.org/plosone/article?id=10.1371/journal.pone.0198107

We recommend that after treatment with biocides, repaint the treated contact surfaces with BioOrg liquids in order to reinstall the benign BioOrg ecosystem.
Sincerely,


Dr. ir. Filip Willocx,
March, 29th 2020
Contact us 
email: [email protected]
telephone: +32 475 42 97 10
or ask a quote in: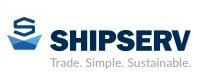 click the logo