Safety Services

Servicing maritime safety equipment
I would like to introduce you to a new local Maritime Service Provider called ASE (short for Aqua Safety Equipment) that will be active from the north of France (Dunkirk) to the north of Holland (Eemshaven) and all major ports in between.
As some of you may know, ASE is not really a new company name; it has been resurrected from a company with the same name which was active in the nineties and 2000s and that ceased to exist in 2007 after a takeover by the company Cosalt and later on Survitec. Now, in 2020, the company name sees the light of day once again.
About 15 years ago, we saw the pendulum for Maritime Safety Services go from Local to Global Service Providers. These providers promise  worldwide coverage, yet in my experience, when I was also working for one of them, I have found that the level of service they actually can deliver is not always what they have promised. Therefore, we believe that the pendulum will swing to Local Service Providers again, which is the reason why it was decided to revive ASE and resume from where it was left.
Although ASE is realistic enough to realize that this process of globalization will continue and Global Service Providers will prevail, ASE also believes that there will always be customers who appreciate and prefer the local services and dedicated approach.
ASE might not be able to provide a worldwide service themselves as the Global Service Providers do, but ASE has world-wide contacts with other local providers and respects our relationships with global and local agents which will  enable ASE to assist you all over the globe. We have a broad range of expertise locally, ranging from Marine Firefighting Services (our core business) to the complete scope of Maritime Safety via co-founding and other partners. The added value of ASE over the fore mentioned Global Service Providers, however, is the fact that you have direct contact with experts in the field, which is in stark contrast of having to navigate the bureaucracy of those large companies. 
Another point ASE feels strongly about is that every customer, regardless of size, is of equal importance to us. Your problems will become ASE's challenge and ASE will be available around the clock, 24/7, to endeavor to solve them in the amount of time that is available. ASE aims to be a slim local organization with reduced overheads, focusing on the expertise of the technicians and offering our customers competitive and tailormade services. 
ASE's key values are honesty and transparency, solidified, and time-tested by the decennial-long experience. This no-nonsense approach has always come naturally and has resulted time and time again in customer satisfaction.
The goal with the reborn ASE is to go back to the roots and make a difference again.
Does that resonate with you? Then feel free to contact us and ask for a quote:
Contact us 
email: [email protected]
telephone: +32 475 42 97 10
or ask a quote in: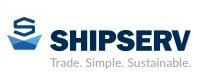 Go to shipserv
Sincerely.
Rudi Roegiers
VMP Vessel Maintenance Products
DR. ROBERT CLARASTRAAT 11
2070 ZWIJNDRECHT
Belgium View on Google Maps
BE0830396016