Permanon Aircraft (Silver Line Concentrate)
| | |
| --- | --- |
| Article number: | 42 600 5735 138 8 |
VMP Distribution:
Ask for a quote via:
+32 475 42 97 10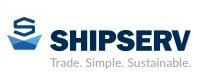 Very small air resistance thanks to Aircraft Supershine, the surface protection for aviation, proved positive for helicopters, gliders, propeller and jet aircraft.
Many airlines demand that their aircrafts shall have appropriate appearance that corresponds with the modern standards of environmental protection and reflects their high functionality, care and safety. Permanon delivers superior performance in every area of Aviation surface protection, cleaning and sanitation.

At the time of mass tourism, international air travels and increased passenger demand all over the world proper care of outer and inner working aircraft areas is of high priority.
Soot precipitation and operational fallout can be easily removed from outer surfaces of any aircraft - from helicopters, ultra light aircraft to sporting airplanes, private jets and commercial airlines.

Vulnerable outer and inner surfaces of airplanes and helicopters include: 
outer shell impacted by temperature fluctuations;
propeller and turbines;
chassis and mechanic knots;
cockpit and boarding galleys;
lightning, ventilation and trolleys
luggage racks and sluice gates
monitors in seat-backs and telephones;
pushbuttons;
aircraft toilets;
baby changing rooms
armrests;
overhead luggage compartments etc
n these areas the hygiene status of the airplane can be sustainably improved through the germ inhibiting and disinfecting characteristics of Permanon Aircraft. Also, subsequent cleaning times for follow-up coatings are markedly shortened. 
Durable water repellency can be observed when sealing the wings surfaces. Permanon Aircraft has been developed for the needs of airlines and for the large temperature fluctuations frequently occurring during flight.
Quick and thorough cleaning made easy
Before application thoroughly clean and free of grease the surface to be protected, then apply or spray on the surface a 5% (1:20) solution. Remove excess product, rinse or dry. No reaction time is required, also rubbing, buffing, or polishing is not necessary!
Compared to competitor products Permanon is simple in use as it cleans and protects in one step. This gives you brilliant shine and protection. Moreover, follow-up maintenance/cleaning become easier more than 80%.  
Dosage:
First-time application: mix PERMANON (3-5%) with water.
For shine-renewing a 2-3% solution is sufficient.
Important note:
After mixing with normal tap water the application solution is stable for about three weeks.
1 liter concentrate produces 50 liters of ready-to-use solution at a concentration of 2%.
Concentrate or Ready to use:
Permanon products are highly concentrated and, therefore, must be diluted before use with water. Ready to use products, however, are prefabricated solutions immediately ready for use, which are not available in the Aircraft line.
CONCENTRATE 100% pur
All Permanon products are concentrates and are mixable with regular tap water at 3-5%. This means 5% that is 50 ml must be taken from the concentrate and must be diluted with 1.000 ml water. A mixing rate of 3% equals 500ml which produces about 17 liters ready-to-use solution. Important: the solution freshly prepared with tap water is stable for about three weeks.
0
stars based on
0
reviews