Sustainable drink water production
AQUATHETHYS
OUR SOLUTION
What we offer : a water source
SOFT, UNLABELLED and AUTONOMIC

A modern solution
It is the only patented system of its kind in the world and its strength comes from its energy compression capacities. The energy compression is obtained by the extreme optimisation of the functional parts of the system (condenser, cooling generator, controller...), whose parameters are automated.
An economical solution
Energy consumption is between 30 and 100 W. It is 50 W under conditions of 25°C and 70% hygrometry per litre, a considerable difference with the usual standards.
Our generators have an operating spectrum that allows us to produce water even at very low humidity and low ambient temperatures.
A solution that respects the environment
Our technology allows us to produce atmospheric water with different energy sources: solar, gas or electric, with a low impact on the environment.
Advantages:
1. Air is inexhaustible, renewable and omnipresent
2. It is 100% sustainable, does not pollute and does not damage nature
3. It produces pure natural drinking water, with a low chemical load
4. It is autonomous, compact. The water is consumable at the same place where it is produced.
5. It is economical and easily compatible with other chemical treatments and mineral supplements

Applications:
Pure water on board:
Can replace traditional water makers on board. Ideal for cruise ships, expedition ships, yacht support vessels, offshore platforms, etc...
Population:
Individual homes or collective, hospitals, schools, hotels ...
Isolated areas:
For isolated areas where running water is not available, islands, military camps, irrigation ...
Emergency situations:
Equipping disaster affected camps in just a few hours after an emergency, such as fire or natural disaster.
Industrial needs:
For textile mills, mining and other industries that consume large water resources
Humanitarian:
Enables water supply to makeshift camps, refugees, etc.
Strategic water reserves:
Enables strategic water reserves to maintain healthy levels (dams, wells, water tanks...),
OUR PRODUCT.
What we offer : a water production
ACCESSIBLE, AUTONOMIC and INCLUSIVE
MULTI-ENERGY:
Concerned about the environment, our units are able to work on different energy sources, so they can be installed anywhere in the world and produce abundant water independently and ecologically.
1. Solar energy:
Solar thermal energy, an inexhaustible source
2. Electrical:
Compatible with all existing voltages and all sources of electricity, conventional or renewable
3. Gas:
Alternative natural resource and abundant in certain geographical areas
ADVANTAGES OF OUR PRODUCT:
THE COVER
The units will be packed in containers so that our productions can be easily transported and quickly installed anywhere in the world.
CAPACITIES
With our patented solution, our production capacity starts at 3,000 litres of water per day and can reach volumes up to 50,000 L/day by simply adding additional modules. We also offer two intermediate capacities of 5,000 L and 10,000 L per day.


BORDER DIAGNOSE
The entire system is monitored and controlled remotely. The monitoring and maintenance service takes care of controlling the water production, updating the software and triggering alarms (e.g. need for filter replacement, etc.).
WATER TREATMENT
Atmospheric water is neutral and demineralised. Before being stored, the water is treated to purify it and add minerals to obtain a water that meets the customer's needs.
Contact us 
email: [email protected]
telephone: +32 475 42 97 10
or ask a quote in: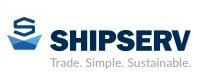 Go to shipserv
VMP Vessel Maintenance Products
DR. ROBERT CLARASTRAAT 11
2070 ZWIJNDRECHT
Belgium View on Google Maps
BE0830396016