Cleaning with Hydraclean
Hydra-Clean Hydraulic Pressure Washers 
Hydraulic-Driven Cleaning Packages
Heavy duty pressure washers for industrial applications and hazardous locations
Our durable hydraulic Hydra-Clean pressure washers are available as cart-mount or wall-mount units and can clean the toughest environements like oil rigs, shipyards, mining, agriculture and construction equipment.
Hydra-Clean pressure washers also carries a safety benefit because there's no risk of sparking, unlike gas or electric pressure washers. The fluid section contains stainless steel wetted parts and can handle the most aggressive cleaning materials up to 200°F (93°C).
Ideal in combination with HENCO 605X Environmental cleanup
Features
Hydraulic motor can be powered by existing hydraulic PTO on board equipment
Eliminates icing
Operates where compressed air sources are not available
Designed to use with cold or hot water, detergents or strong chemical solutions up to 200°F (93°C)
Supports multiple guns
Contact us 
email: [email protected]
telephone: +32 475 42 97 10
or ask a quote in: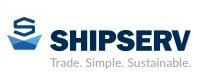 Go to shipserv
Manage your account
Log in to your existing account or create a new account.
VMP Vessel Maintenance Products
DR. ROBERT CLARASTRAAT 11
2070 ZWIJNDRECHT
Belgium View on Google Maps
BE0830396016