GRACO 25R946 Sanispray HP 65

High Production Airless Sprayers Designed Specifically to Spray-Apply Chemicals to Sanitise, Disinfect and Deodorise Faster
These units are built with materials and components compatible with the harsh chemicals used to eliminate traces of viruses such as COVID-19 on surfaces.
Sanitising surfaces needs to be done safe & efficient.
Use our SaniSpray HP65 and be assured that any surface is completely covered with disinfecting liquid, from edge to edge. With this sprayer you apply a 100% consistent coat of the right amount of disinfectant material on the complete surface you need to disinfect.
EXTENDED REACH TO SPRAY ANYWHERE
• Add up to 90m of hose (optional) to spray anywhere for high production applications.
• 40 cm tip extension to keep your hand and arm at a safe distance of the surface you want to sanitise
HIGH PRODUCTIVITY
• SaniSpray HP65 high productivity allows for faster applications
POWERFUL DC MOTOR
• DC motor with spark arrestor provides ability to Spray alcohol based (flammable) chemicals
ADJUSTABLE PRESSURE CONTROL
• Full range control delivers even coverage on specific objects or area fine misting
PORTABLE SELF-CONTAINED SYSTEM
• Carry sprayer and material together - Lid prevents splashes and spills while carrying
RAC X® LP TIPS
• Reverse-A-Clean (RAC®)
• Low Pressure Spray Tips
• Choose from 3 spray tips to meet your coating's dwell time and atomization requirements
(515 fine, 617 medium, 619 coarse high production spray tips)
LIGHTWEIGHT SANISPRAY HP GUN
• Allows products to be applied faster to speed up disinfection process
POUR & GO 5.7L HOPPER
• Hopper delivers extended spray time along with self contained portability
PROX™ AIRLESS PISTON PUMP WITH PROXCHANGE™
Click here for the productsheet
Contact us 
email:[email protected]
telephone: +32 475 42 97 10
or ask a quote in: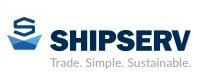 click the logo
VMP Vessel Maintenance Products
DR. ROBERT CLARASTRAAT 11
2070 ZWIJNDRECHT
Belgium View on Google Maps
BE0830396016