GRACO SaniSpray HP 20 Cordless

High Production Airless Sprayers Designed Specifically to Spray-Apply Chemicals to Sanitise, Disinfect and Deodorise Faster
These units are built with materials and components compatible with the harsh chemicals used to eliminate traces of viruses such as COVID-19 on surfaces
Sanitising surfaces needs to be done safe & efficient
Use our SaniSpray HP20 and be assured that any surface is completely covered with disinfecting liquid, from edge to edge. With this sprayer you apply a 100% consistent coat of the right amount of disinfectant material on the complete surface you need to disinfect.

CORDLESS FOR ULTIMATE IN PORTABILITY
• Perfect for areas that require maximum portability
EXTENDED REACH TO SPRAY ANYWHERE
• 40 cm tip extension to keep your hand and arm at a safe distance of the surface you want to sanitise
BRUSHLESS DC MOTORS
• Most dependable, long-life motors
• Spark-free operation
• Ability to spray alcohol-based (flammable) chemicals
18V DEWALT* LITHIUM-ION BATTERY AND CHARGER
• Sprays up to 9.5 liters on each charge
FILL & SPRAY 1.25L FLEXLINER™ BAG SYSTEM
• Easily move from room to room disinfecting with attached 1.25L material container
• Spray in any direction, 360° flexibilty of spraying
ADJUSTABLE FLOW CONTROL
• Full range control delivers either complete coverage on specific objects or fine spray within an area
• 0-69 bar adjustable
RAC X® LP TIPS
• Reverse-A-Clean (RAC®)
• Low Pressure Spray Tips
• Choose from 3 tips to meet your disinfectant's dwell time and requirements (313 thin, 515 medium, 619 large spray)
TRIAX™ AIRLESS PISTON PUMP WITH PROCONNECT™

Click here for the productsheet
Contact us 
email: [email protected]
telephone: +32 475 42 97 10
or ask a quote in: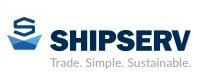 Go to shipserv
Manage your account
Log in to your existing account or create a new account.
VMP Vessel Maintenance Products
DR. ROBERT CLARASTRAAT 11
2070 ZWIJNDRECHT
Belgium View on Google Maps
BE0830396016