GRACO Sanyspray HP 20 Cordless Electrostatic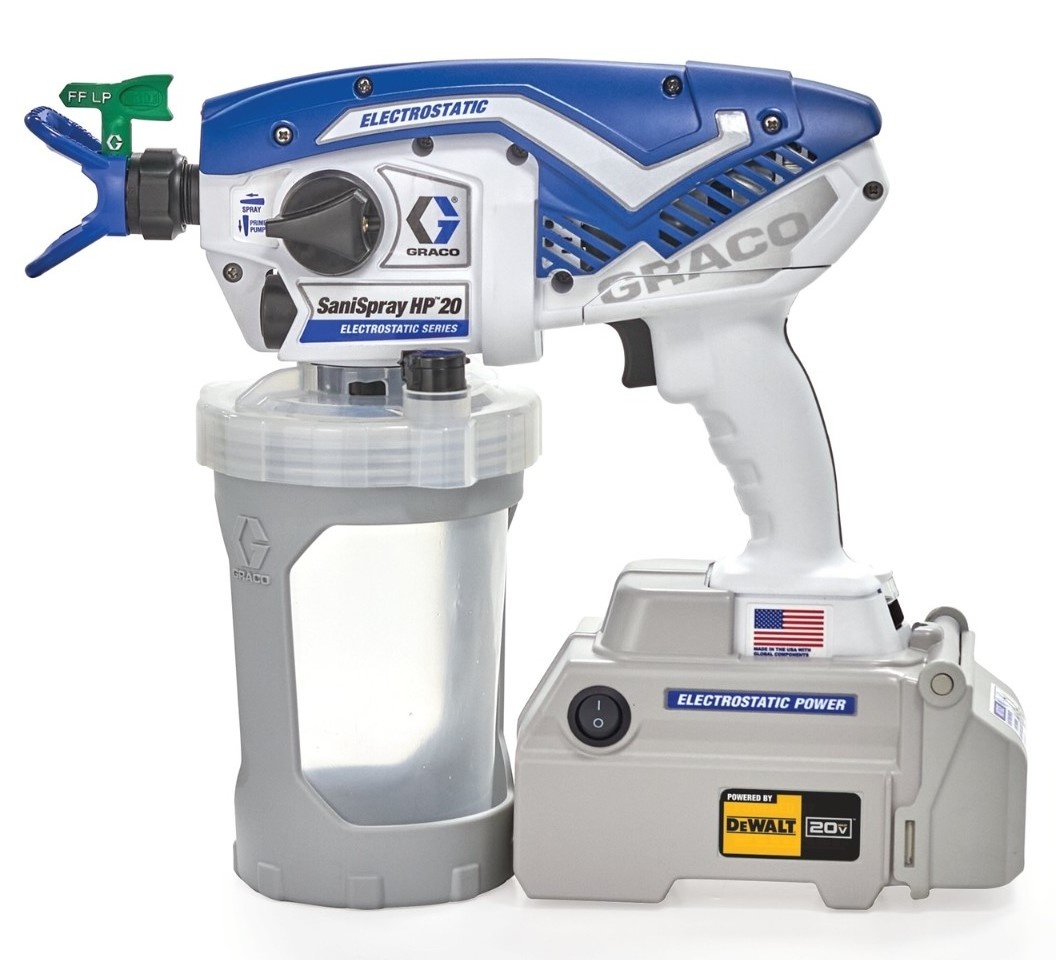 Patented electrostatic and airless technologies deliver the highest spraying and wrapping power to provide complete, consistent coverage of disinfectant materials faster than other sprayers, while using less labor to allow businesses to operate safely.
Delivers 30% higher electrostatic charge for superior wrapping coverage while the most powerful airless spray applies disinfectants 10X faster using less material to save on material costs.
Consistent Electrostatic Charge

Reliable charge from low and high battery levels
Turn on electrostatic power with the flip of a switch

Efficient Chemical Usage

Electrostatic technology delivers wrapping power to completely coat complex surfaces faster with less chemical

Adjustable Flow Control

Full range control delivers either complete coverage on specific objects or fine spray within an area

Reliable Grounding

Dual grounding design ensures positive contact and effective operation
Oversized Grounding Bar and positive contact wrist and boot straps

High Power LED Light

Provides light in dark spaces to ensure complete coverage is delivered

Fill & Spray 42 oz Flexliner Bag System

Easily move from room to room
Spray in any direction—even upside down

Powerful DC Motor
Triax Triple Piston Pump

Durable carbide piston built to deliver extended reliability and full tip support
The most durable, lightest weight pump
Fast, on-the-job pump replacement with ProConnect

Reverse-A-Clean (RAC) Spray Tips

Choose from 14 RAC X FF LP tip sizes & 10 RAC X LP tip sizes to meet your disinfectant's dwell time and requirements

DEWALT 20V Lithium-Ion Batteries and Charger


Sprays up to 3 gallons on each charge
Contact us 
email:[email protected]
telephone: +32 475 42 97 10
or ask a quote in: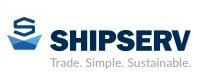 click the logo
Manage your account
Log in to your existing account or create a new account.
VMP Vessel Maintenance Products
DR. ROBERT CLARASTRAAT 11
2070 ZWIJNDRECHT
Belgium View on Google Maps
BE0830396016