Sales
No services needed? But new delivery or spares?
VMP is an agent of ASE. Contact us for an inquiry, we have close contact with OEM's and suppliers of:
Fire extinguishers
BA sets
EEBD's
IMO signs
Medical oxygen
Medical regulators
SOLAS Outboards (new,used or rental)
Outboard parts
Rescue boats (new,used or rental)
Liferafts (new,used or rental)
Immersion suits (new or rental)
Lifejackets (new or rental)
Gasdetectors
feel free to contact us and ask for a quote:
Contact us 
email: [email protected]
telephone: +32 475 42 97 10
or ask a quote in: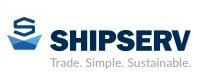 Go to shipserv
Manage your account
Log in to your existing account or create a new account.
VMP Vessel Maintenance Products
DR. ROBERT CLARASTRAAT 11
2070 ZWIJNDRECHT
Belgium View on Google Maps
BE0830396016