The cleaning process
This new way to clean is even more effective at removing dirt than the traditional bucket and mop method, as well as being much easier and more ergonomic. In addition, spraying ensures that the air is cleaned: the spores form nuclei around which fine dust collects, which is then deposited by gravity.
The bacteria then immediately start to ingest the compounds. In any case, some dirt is not water-soluble, so that cleaning with water is completely pointless. Urine, for example, contains uric acid crystals. When urine gets on the floor, you can't dissolve these crystals with traditional cleaning methods. The intestinal bacteria present in enormous quantities in toilets will then convert the uric acid into volatile ammonia compounds, producing characteristic toilet odours. But BioOrg bacteria like this uric acid, and convert it into new biomass without leaving behind toilet odours.
No more water, chemicals or ladders for cleaning interior glass. . Spray BioOrg on the glass and wipe dry with a microfibre cloth or mop. The glass stays clean for longer because dust and finger marks are much less likely to adhere. The frequency with which glass doors, windows and mirrors have to be washed, as well as aluminium or stainless steel lifts, can be halved in this way.
Carpets stay clean for longer
No more water and chemicals for carpet cleaning. Spray BioOrg regularly on the carpets and you'll find that they trap noticeably less dust and dirt. The vacuum cleaning frequency can also be halved, and unpleasant carpet odours will disappear completely.
Contact us 
email:[email protected]
telephone: +32 475 42 97 10
or ask a quote in: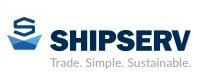 click the logo
VMP Vessel Maintenance Products
DR. ROBERT CLARASTRAAT 11
2070 ZWIJNDRECHT
Belgium View on Google Maps
BE0830396016